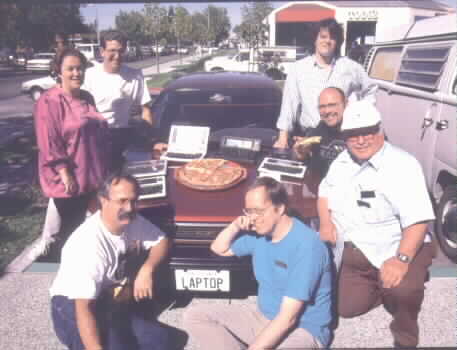 ---
Starting from "LAPTOP" are Rick Hanson, Betty Musgrave, Bill May, Jon Shurtleff, Drew Blanchar, Bill Gates and Robert Benson.
Note Jon's black "turbo" Model 100 with the screen tilted up. It's above the pizza on your right--looking a little like a small Model 200.
Use your browsers Back key to return to where you jumped out of the story.